This month in Meet The Staff, we are featuring some very important members of our team…our 3 foaling interns! These 3 are working for us over the breeding season, giving us additional help with the foals and in the breeding shed.
First up, we have Katie Snodgrass from Doylestown, PA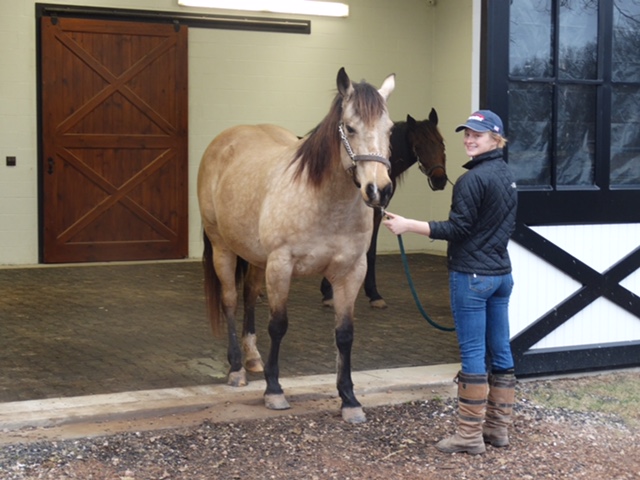 "My favorite part of the job is caring for the foals. I've worked with many breeds, but this is the first I've worked solely with Standardbreds and I love it!
On a typical day I might handle tease mares in the shed, clean stalls in the mare barn, turn in and out the mares and foals, assist the vet in any care of the mares and foals, grooming, feeding, and checking on the mares close to labor as well as the mares and foals."
Katie has a beta fish named Mushu and her goal is to hike in all of the US National Parks, and backpack across Europe. Katie is a vegetarian and if she won the lottery would rescue a lot of animals!
Next, all the way from Dallas, Texas is Alyssa Rollo.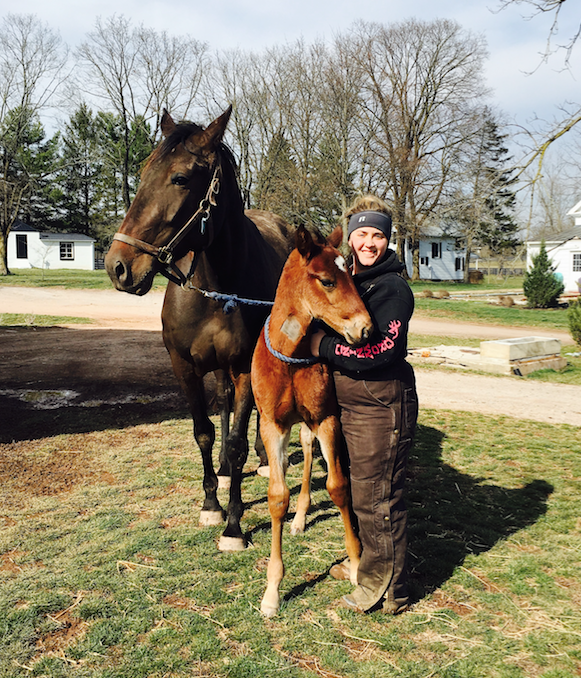 "My favorite part of the job is getting to work with the foals. I have never actually been involved with Standardbreds. I came here to learn more about them!"
Alyssa has two dogs named Oaklie and Colt as well as two quarter horse geldings named Luke and Zeek.
The first concert she ever attended was Texas country artistAaron Watson. Alyssa is a recent grad of Tarleton State University in Stephenville TX with a BS in animal science.
Rounding out the group is Kailyn Guthro from Mannsville, NY
"My favorite part of the job is working with the babies. I worked with mostly Standardbreds at Morrisville College. I hope the industry continues to grow and that more people get involved."
Kailyn has a cat named Martin. Traveling Europe is on her bucket list, and if she won the lottery she would buy a brand new Jeep Wrangler. Her first concert was the Jonas Brothers and she couldn't live without peanut butter.