Working on a breeding farm isn't all just horses and barn work. It takes a lot of different people, doing a variety of different tasks to make everything run smoothly. One of the very important people in this puzzle is Jake Ziegler, our maintenance manager of 3 years. Jake helps keep the farm in good shape. He handles everything from snow removal and landscaping, to vehicle repair, to even large building projects on the farm, such as remodeling the breeding shed to redoing the office front porch.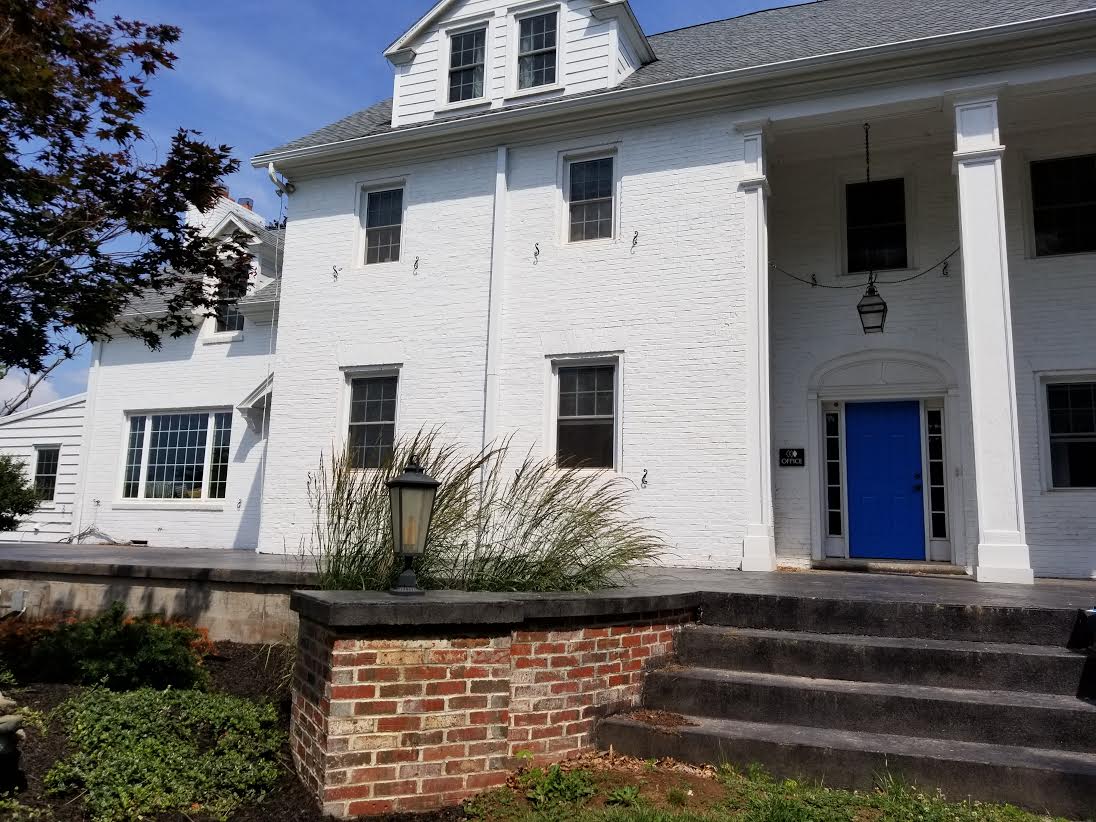 (Jake built the porch of the old farm house, which was built in 1807, as well as repointed and restored the outside of the building)
Jake is local to Pennsylvania, growing up close to the farm in nearby Carlisle. He first got involved with Diamond Creek in the summer of 2012, when he helped to tear down all the old barns to make way for the new ones.
Jake's favorite part of the job is the diversity, there is no such thing as a typical day. He hopes the younger generation gets more involved and keeps growing the sport, as it is a fun and exciting industry to be part of.
(Wishing well built to cover old well, stone is from the original barns and wood is old fence boards)
If Jake could time travel he would end back in his hometown of Carlisle, 100 years ago. The weirdest job he ever had was spent catching pigeons, and he has a secret talent for trivia games. Included on his bucket list is skydiving and not included is eating squid. Jake has 2 dogs, Remey and Axel, and some cows on his farm in Carlisle. And the one thing he can't live without? His wife, Jen.